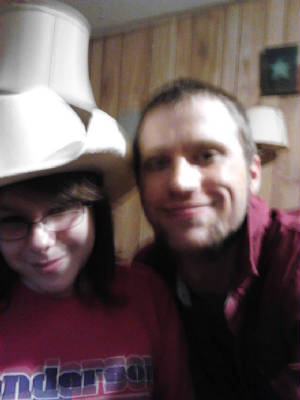 Krystal Leann "Angel" Guin
~1990-2014~
I am deeply saddened by the news that one of our webmasters, Krystal, has died at the young age of 24 years old. She loved this show with every fiber of her being.
I loved her, as if she was my younger sister, and in so many ways, she touched my life, my heart, and my soul. She overcame so much adversity in life, she went to college, had a job, had some wonderful, loving boyfriends.
But most importantly, even those that haven't met her, like myself, know that Krystal loved everyone, she was a loyal friend to all. I know this is a PG related site, but I miss the hell out of her, and would give anything and everything to get her back.
She was a fighter, to the very end, a very spirited human being that showed the wisdom, power and courage well beyond her years. I love her, and I wish I could have said my good-bye, but this is my way to pay my respects to her.
You can post memories of her, right
here
. If you want to donate, please consider making one
here
, to the Cystic Fibrosis Foundation. We need to remember Krystal and the bravery she showed, fighting this terrible disease that robbed many people of long and fufilling lives. Together, we can kick cystic fibrosis' butt!
We love you, Krystal, and we will meet again, someday! *hugs*
Members: 20
Pending: 0
10/12/2014- As you can see, I've been no longer updating, because there's nothing to do. For all those doubters out there, I am still alive and WELL. I'm going to keep this site up, as this show will always hold a special place in my heart. FOREVER. Thanks for the memories, guys! I'm officially retired now! ~Aaron, RPH
(c)2002-2015, RPH Krystal "Angel" Leann Guin, Aaron, Britt, Mandi
Search Engine Optimization and SEO Tools