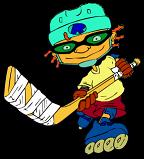 Aaron's Blog

11/19/2010: Wow, more than a year has passed...since I had a blog. Anyways, a lot has happened since the last log happened. I recently turned 29, so I'm officially at the age, where I feel older than dirt. I'm almost done with college, just a few more semesters, and I'll be finished. Oh! Joseph Ashton send me a cool skateboard with an autograph on it. But you already knew that, right? ;-)
Anywho, I wanted to write this blog to let you know that I haven't neglected you, the fans, but I've been busy with college. Since it is near Thanksgiving, I want to say I'm thankful for all the fans that have supported me over the years. Be sure to give your thanks and love to your family. Stay warm, my friends! ~Aaron
3-4-2009: How's everyone today? Just wanted to see what's up with my fans. Spring break is near for me now. So, I will update a lot more during then. I took my second exam, fingers crossed on that one. Manda and I are thinking of collaborating on a story, so stay tuned for that one. By far, I would say she is the best webmaster I ever had. Hopefully, Britt gets the drawing done for my 7th anniversary, which is June 8th. Brittani is a great friend of mine, who has helped me out a bit with life, too, a great artist and a great human being. I wish her the best... I think Mandi is a bigger fan than me, because, I started enjoying it in 2002, long after the show came out.

Rocket Power just grew on me like fine wine. And it just gets better everytime I watch it. Why haven't they come out with a DVD yet? That was one of the best Nickelodeon shows ever, IMO. By the way, I am getting my new drive installed this Saturday, so I will be back in business. Any new ideas for the site would be helpful.
Email me at bullrose5@yahoo.com to share your ideas with me!
Until then, take care my amigos! ~Aaron

2-20-09: Hello, my friends, it's Aaron. I just started playing Beach Bandits for Gamecube, and it reminds me of how much I love this show! One scene had Sam saying that the robots were making a silicon chip making machine. Twister replies, "Stop talking about chips, I'm already hungry!" Or the look Twister has on his face when Lars tells him that there are space aliens. Just all wide-eyed and freaked out!

The real reason why I haven't been able to update lately, is well, my computer's old drive gave out! I'm not happy about that, because I have to spend $300 on a new drive. On the other hand, if I had kept that old drive, which was 6 to 7 years old, repairs might end up costing me more. So, I am happy that I am getting a faster drive, and hopefully won't have any problems. Manda is the best...her creativity and love for Rocket Power probably rivals mine. I couldn't draw out of a paper bag, if I had to!

I think the best way to approach life is to enjoy every second of it. Savor every moment you have. Life is sweet. Rocket Power has made it that much sweeter. It is a shame it is not on the air anymore. It is way better than some of the cartoons that I see today. It used to be on Saturdays that I would watch cartoons on TV, like 10 years ago. Now, it seems like there is not a lot of quality that goes into these things anymore. Seriously, in my opinion, Nickelodeon has gone downhill after shows like Rocket Power, Hey Arnold, Double Dare, Guts, and more left the air.

I love the fans, and that's why I do this site! So, email me at bullrose5@yahoo.com and ask me anything you want. Until then, take care, my friends and amigos! ~Aaron


2/19/09: Hi everyone. It's Aaron! Just wanted to check in with my favorite fans from Rocket Power. A lot of things have been going on in my life. I just had a new nephew named Henry, and he's doing well. I scored an 86% on my pyschology test, which is great. The reason why I am putting up my own blog is that I want people to see the REAL Aaron, and not just the webmaster..

You are probably wondering, well, why do you like Rocket Power? It's simple really, it helps me relive my childhood and it's just plain fun to watch, no matter how many times that I watch it. I also like to collect Rocket Power merchandise. I have a backpack, dvd's, an autograph, etc. You probably know by know that I have a tattoo, yes that picture you see up there is the exact tattoo I got of Otto. As far as I know, I am the only one that has one.

As far as my webmasters? I really enjoy having Britt draw things for me. She's a really talented person, and her work shows it. All I have to say to her is: follow your dreams! Also, I have had the pleasure of getting to know Amanda. I never realized that there could be more huge Rocket Power fans besides me, but I have found a gem in her, and am glad to have here aboard my team!

What do I want to do for a career? Right now, I am currently pursuing a degree in general studies at Indiana University in South Bend. I would like to help out individuals that have autism, an issue that is near and dear to my heart, because I was diagnosed with it at the age of 10. I couldn't talk until the age of 3. But, with a lot of hard work and determination, here I am ready to graduate from college in a couple of years, even though it will take me 10 years! Drop me a line at
bullrose5@yahoo.com
, if you have any questions! Until then, my friends, take care! ~Aaron